Extractions in Muncie, IN
Tooth removal varies from a simple and routine procedure to the complex surgeries, depending on the type of extraction you will undergo and the reason you need the surgery. Because of this, your recovery time will vary accordingly; therefore, for more complex procedures such as the removal of wisdom teeth, a consultation is highly recommended. Following the removal of your tooth/teeth, you will be given a written sheet that details all of the post-operative instructions.
Sometimes patients may require the removal of all of their remaining teeth. If you have a general dentist that you regularly visit, we can coordinate our procedure with them so that he or she can have your dentures ready on the day you are having your teeth removed. If you do not have a regular dentist, we will be more than happy to refer you to one. It is our recommendation, however, that you wait 6-8 weeks after removal of your teeth before having your dentures made. This will allow for proper healing of tissue and bone and help in the overall fit of your dentures.
The removal of teeth is typically done in the office setting, but depending on the patient's medical history it may take place in an operating room. Depending on the sedation, patients may need to arrange a ride to and from the appointment, and recovery time also depends on the type of extraction; a routine procedure allows immediate return to work or school, but wisdom teeth require three to four days, and maybe even a week, to recover.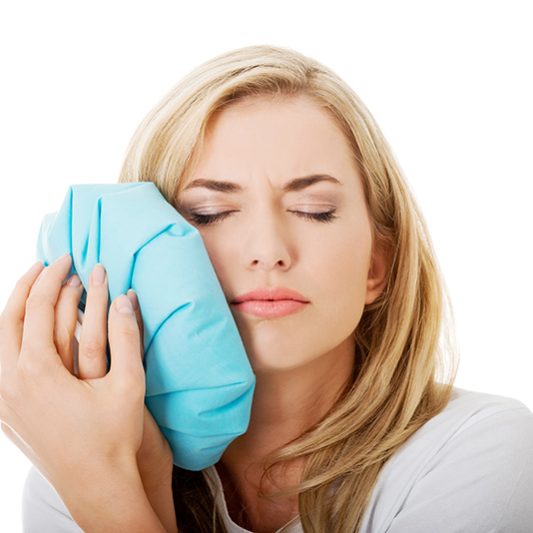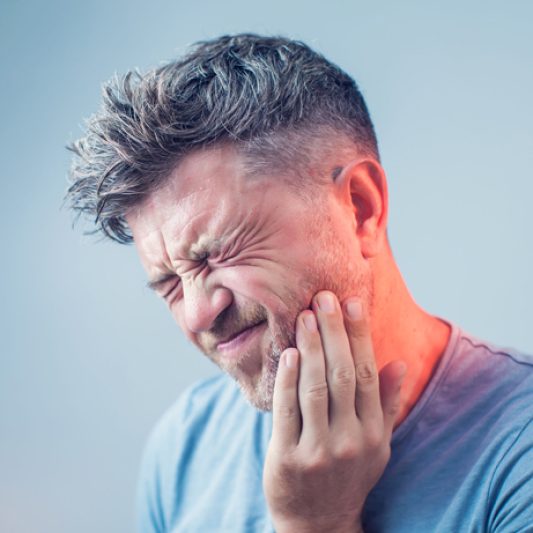 Common situations that lead to extractions
Your dentist can recommend extraction surgery with us for various reasons. Below are some common situations that lead to extractions, and more helpful information on why your doctor might recommend extractions for you.
Decay: Teeth can decay to the point that they are no longer able to hold a filling.
Periodontal Disease: Improper brushing and flossing leads to plaque and calculus buildup and inflammation of the tissues surrounding teeth. This inflammation leads to bone loss and deep pocketing around your teeth. Your teeth become mobile and lack sufficient bone for their support. This can lead to removal of the affected teeth.
Abscess: Decay and periodontal disease can progress to the point that the tooth and/or surrounding tissues become abscessed (infected). An abscess can range from a small swelling inside your mouth to severe life-threatening swelling of your face and/or neck, requiring hospitalization.
Impacted teeth: An impacted tooth is a tooth that becomes "stuck" under your gum tissue or bone due to insufficient room for eruption. Any tooth in your mouth can become impacted, but wisdom teeth are most common. Not all impacted teeth require removal; there are certain situations when an impacted tooth can be uncovered and brought into position by your orthodontist.
Crowding: Your orthodontist may refer you for removal of teeth prior to braces. This allows adequate space for other teeth to erupt or to be brought into proper position.
Cysts and Tumors: Cysts and tumors can grow in the tissue related to the teeth, especially impacted teeth that continue to grow though unable to erupt. Most of the time these cysts and tumors are benign lesions that erode or destroy bone, and they require surgical removal to stop the process. On rare occasions, these lesions can be malignant.
Trauma: You may have been involved in some sort of accident. If any of your teeth are damaged beyond repair, removal may be your only option.
When you have a dental emergency — whether it's caused by a sudden accident or chronic disease — your teeth and/or the tissues of the mouth that surround them need to receive proper care. As with any type of medical emergency, it's important to be aware, before you're actually in the situation, of what you can do to ensure the best outcome.
The sooner you receive treatment, the less likely you are to experience side effects like pain and/or infection.
When should I schedule an emergency dentistry appointment?
Before scheduling an emergency dentistry appointment at Hornaday Oral & Maxillofacial Surgery, it's important to ask yourself several questions, including:
Is the pain severe?
Is there swelling in your mouth or face?
Are any of your teeth loose?
Do your symptoms interfere with your ability to bite or chew?
If the answer is yes to any of these questions, don't hesitate to call to schedule an appointment. 
Meet Dr. Anthony J. Hornaday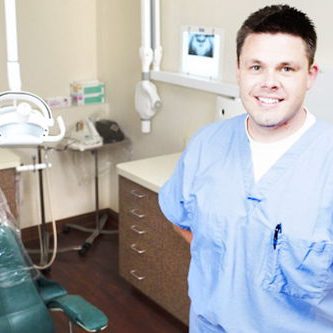 Dr. Hornaday is a Hoosier through and through.
He grew up in East Central Indiana his entire life. He graduated from Tri-Central High School (Sharpsville, IN) in 1992. He then went on to attend Indiana University in Bloomington, IN, where he completed his undergraduate degree in three years, receiving a Bachelor of Science in Biology in 1995. In 1999, he received his Doctor of Dental Surgery (D.D.S.) from Indiana University School of Dentistry. 
The Proof is in Our Patients
5-star reviews in Muncie, IN and counting…
Great place! I get very anxious at dentist so I don't go. I had a infected molar that needed to come out and I'm pregnant. Dr. Hornaday was extremely quick with the extraction. The paperwork at first took longer than the extraction. I read a lot of reviews before coming and I read a lot about not being numbed good enough so I was worried but I was completely numbed. There was still a sensitive spot and I said so and it was numbed up. He was great and so was all the staff. Very nice and caring.
Dr hornaday is the best doctor I've seen in a while. Went to have a wisdom tooth pulled and was in and out in under 15-20 mins. I would definitely recommend him to others as well! His staff were also very friendly and helpful and nice to talk to! Definitely a plus!
I had a great experience today! I have never had nitrous oxide or anything cut out. Somehow, I wasn't super nervous. The building is very comfortable and relaxing. The employees are all super kind and caring. When I went in today, they didn't put pressure on the fact that I was having my wisdom teeth cut out. They just walked in, talked to me the whole time about fun stuff, and I was out of there in like 7 minutes. 🙂 I would recommend him to anyone and everyone!
One of my teeth had become infected and I was in some of the worst pain I had ever experienced in my life and it needed to be removed. Dr. Hornaday and his staff were incredibly friendly and accommodating. The extraction took barely any time at all and with virtually no pain. If I could give a higher rating I 100% would. I'm so happy.
I had a really quick and easy wisdom tooth surgery today! I've been putting this thing off for YEARS! They had been causing me so much pain and I decided it was time to get them out. Dr. Hornaday was amazing and I felt calm the entire time even though I struggle with a lot of anxiety! I really recommend this office and their staff. My nurse, Renee, was fantastic for both the consultation and surgery. Thanks for making this inconvenient procedure a walk in the park for me! 😁
We are located on the east side of Tillotson across the street from Payless Supermarket and Taco Bell and share the same parking lot with the Birchwood Professional Building. If you turn in by Victor's Gyros on the corner of Tillotson and Ethel Avenues, we are on the left after turning.