Oral & Maxillofacial Surgery of East Central Indiana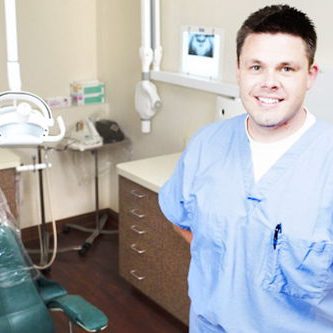 Dr. Hornaday is a Hoosier through and through.
He grew up in East Central Indiana his entire life. He graduated from Tri-Central High School (Sharpsville, IN) in 1992. He then went on to attend Indiana University in Bloomington, IN, where he completed his undergraduate degree in three years, receiving a Bachelor of Science in Biology in 1995. In 1999, he received his Doctor of Dental Surgery (D.D.S.) from Indiana University School of Dentistry. He was accepted to the Oral and Maxillofacial Surgery residency training program at St. Francis Medical Center in Pittsburgh, PA and completed the four year residency at the University of Pittsburgh Medical Center in 2003. While in Pittsburgh, he worked with St. Francis Medical Center, Mercy Hospital of Pittsburgh, University of Pittsburgh Medical Center (UPMC), Children's Hospital of Pittsburgh, Montefiore Hospital, and Shady Side Hospital. During his surgical residency he received extensive training in the removal of teeth, trauma, facial reconstructive surgery, dental implants, and facial cosmetics. After his surgical residency, Dr. Hornaday moved back to Indiana and opened his current private practice in July 2003.
Dr. Hornaday has served as President of the East Central Indiana Dental Association and as a delegate on a state level to the Indiana Dental Association. He holds active memberships in the Indiana Dental Association and the American Dental Association.