What Are Our Patients Saying About Our Hornaday OMS Dentists?
Welcome to our patient testimonials!
We care about your opinion and value your feedback. Your review and feedback help us to continue to improve our dental services.
We appreciate you taking the time to help us improve and grow.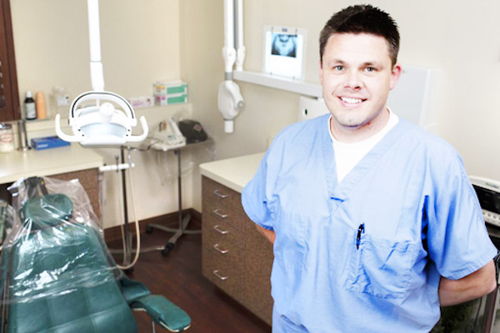 The Proof is in Our Patients
5-star reviews in Muncie, IN and counting…
Great place! I get very anxious at dentist so I don't go. I had a infected molar that needed to come out and I'm pregnant. Dr. Hornaday was extremely quick with the extraction. The paperwork at first took longer than the extraction. I read a lot of reviews before coming and I read a lot about not being numbed good enough so I was worried but I was completely numbed. There was still a sensitive spot and I said so and it was numbed up. He was great and so was all the staff. Very nice and caring.
Dr hornaday is the best doctor I've seen in a while. Went to have a wisdom tooth pulled and was in and out in under 15-20 mins. I would definitely recommend him to others as well! His staff were also very friendly and helpful and nice to talk to! Definitely a plus!
I had a great experience today! I have never had nitrous oxide or anything cut out. Somehow, I wasn't super nervous. The building is very comfortable and relaxing. The employees are all super kind and caring. When I went in today, they didn't put pressure on the fact that I was having my wisdom teeth cut out. They just walked in, talked to me the whole time about fun stuff, and I was out of there in like 7 minutes. 🙂 I would recommend him to anyone and everyone!
One of my teeth had become infected and I was in some of the worst pain I had ever experienced in my life and it needed to be removed. Dr. Hornaday and his staff were incredibly friendly and accommodating. The extraction took barely any time at all and with virtually no pain. If I could give a higher rating I 100% would. I'm so happy.
I had a really quick and easy wisdom tooth surgery today! I've been putting this thing off for YEARS! They had been causing me so much pain and I decided it was time to get them out. Dr. Hornaday was amazing and I felt calm the entire time even though I struggle with a lot of anxiety! I really recommend this office and their staff. My nurse, Renee, was fantastic for both the consultation and surgery. Thanks for making this inconvenient procedure a walk in the park for me! 😁